Hi, I'm Maan, one of the Japanese Community members of TenX. This page is an Ethereum (ETH) rewards forecasting tool where you as a TenX PAY HODLers can forecast your future ETH rewards. It also allows you to forecast future PAY market prices using the P/E ratio. How bright is the future of PAY you envision? Let's get started…
Japanese Version is here
English translation by pyonkichilondon
ETH Rewards Forecasting Tool
| | |
| --- | --- |
| Amount of PAY You HODL |   |
| Your PAY Value in USD |   |
| Total Amount of PAY Issued |   |
| Proportion of Eligible Wallets *1 | % |
| | |
| --- | --- |
| Number of Card Users |   |
| Average Annual Spending Per Card |   |
| Total Spending on Cards |   |
| Total 0.5% ETH Rewards |   |
| Total 0.1% PAY Rewards |   |
| | |
| --- | --- |
| Your Rewards Per 1PAY in USD |   |
| Your Rewards Total in USD |   |
| | |
| --- | --- |
| P/E Ratio *2 | times |
| PAY Price |   |
| Your PAY Value in USD |   |
*1: Please set the proportion of PAY eligible to receive 0.5% ETH rewards, which is (Total Amount of PAY Issued) x (Proportion of Eligible Wallets*1). By doing this you can exclude the amount of PAY held by exchanges or TenX.
*2: Price Earning Ratio, which tells us how many years are needed to recoup the cost of investment
Please note:
The PAY token is a loyalty program and is not intended to be a security or any other type of regulated product. Therefore, TenX would not promise to distribute any rewards, and PAY token HODLers should not expect to receive any rewards. This tool is just here to help you forecast how much ETH you might receive, if 0.5% of the total payment volume through TenX debit cards was distributed to PAY HODLers. You however should not expect to receive such amount (or any other amount as the rewards). This tool has not been or will never be intended to be endorsed officially or unofficially by TenX.
About TenX Japanese Community
Cryptocurrencies are getting increasingly popular in Japan. Each coin, like Bitcoin and Ethereum, has its own Japanese community. MonaCoin, the very first crypto from Japan, has a very strong community which greatly contributed to its recent price surge. Many community members are not only investors but also coin enthusiasts, and often participate in many activities related to their coins. Just like developers and miners, user communities also have a strong influence on the growth of cryptocurrencies.
TenX Japanese Community, founded by hiyohiyo.tenx, is picking up steam and thrilled to be part of this growing ecosystem. We always try to find new ways to contribute to the success of TenX. Here are some of the exciting activities we engage in at the moment:
Community Website
To break into the Japanese market, we launched our community website. It's written in Japanese and will also function as a helpdesk. Many Japanese people have difficulty understanding English language, so an environment to be able to ask questions in their language is very important. We will add more and more great contents in the future. In tandem with this blog, our Community website transmits useful information on TenX to the masses in Japan.
Donation Token (TXJP)
A number of people supports our community activities, and all of them currently act as volunteers. However, there will be occasions when we need some funds. Therefore we created a token called TXJP to facilitate donation to TenX Japanese Community. Your donation will support our various community activities.
TXJP's consensus algorithm is "Proof of Thanks". The token is built on the heart of gratitude. The amount of this ERC20 (EIP20) token you receive is calculated using the following formula depending on what you donate: 1ETH=100TXJP, 1PAY=1TXJP (slightly more value if you donate in PAY).
There is no particular usage of TXJP token. If this scheme becomes successful, we may be able to create some value to the token in the future. But in the meantime, please do not expect any financial returns from the token. Consider it as our feeling of thanks in return for your donation.
If you are happy to support our activities, please send your ETH/PAY to the following address from your personal wallet (not from exchanges):
Address for donation : 0x24Dd242c3c4061b1fCaA5119af608B56afBaEA95
At the moment we send back TXJP token manually, but in the near future this will be done automatically using a smart contract. You can check all TXJP transactions on the following website:
Etherscan TenX Community JAPAN / TXJP
About this Blog
I keep Japanese people informed with what's happening at TenX. I write articles on TenX's charm, rewards system, fortnightly live Q&As, latest news, etc. You can find my other articles at: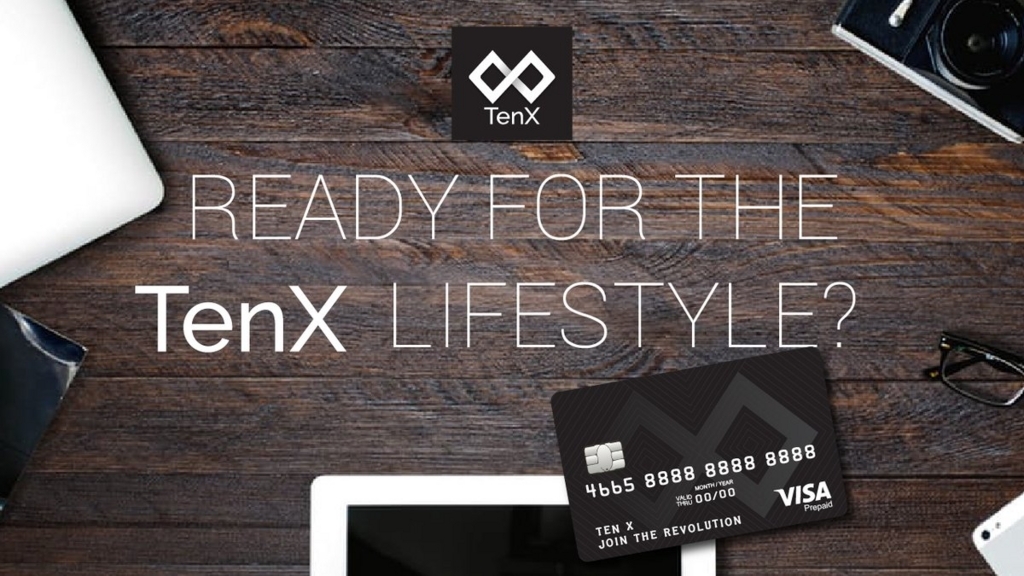 Summary
The objective of TenX Japanese Community is to make full use of personal skills, characters and knowledge of each member, closely work together within each member's capabilities, and achieve a single goal, the success of TenX. We hope TenX communities in other countries also engage in similar activities to bring more excitement to TenX.
My blog participates in a competition on a Japanese crypto blog ranking website. The higher ranking my blog achieves, the more attention TenX will get. Click on the icon below to upvote my blog!